Contact us to discuss next session date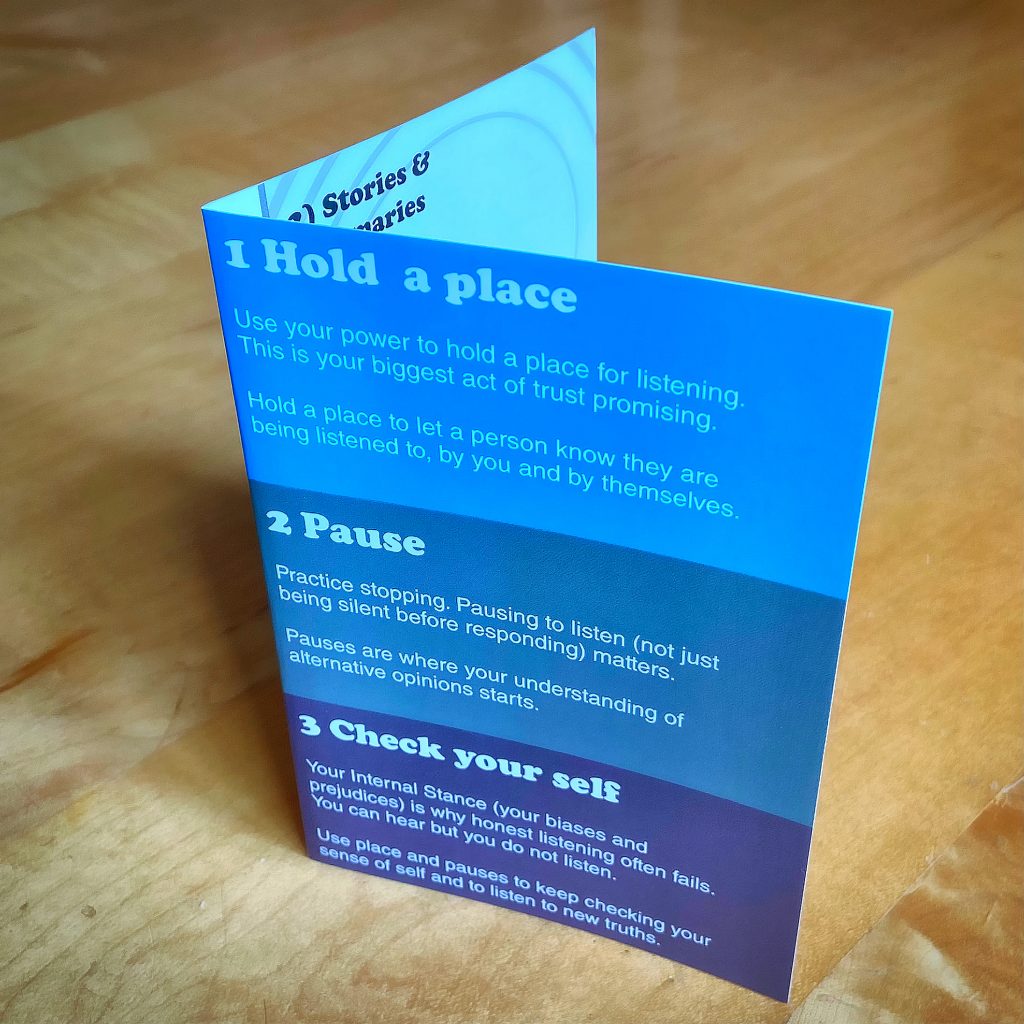 Active Listening is important to how we work with each other and with customers or clients.
This workshop is about creating better opportunities to listen.
This workshop comes out of both usability research work in accessibility and information architecture of conversation workshops.
The three part process is a based on elements of Non Violent Communication, structured enquiry and Jungian counselling theories but it is about taking simple actions and recognising your power to listen.
This workshop is open to all people and there are no minimum knowledge requirements.
Workshop format
This workshop is designed to maximise time spent together talking and sharing ideas while minimising the personal stress and tiredness of spending too much time online. It is based on this three part framework:
By post (greeting cards with core ideas on front, instructions on back and space for your notes in middle)
By podcast (15 – 20 minute download audio podcast explaining concepts and examples by Alastair Somerville)
By Zoom (60 minute online encounter to explore ideas and share future goals with other participants)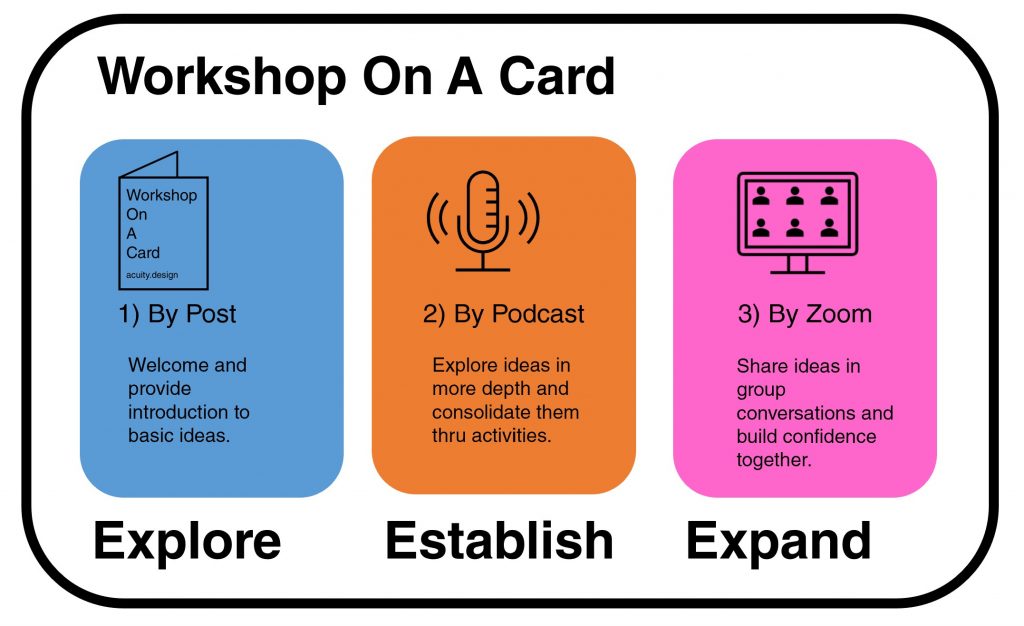 Cost
£30 per person
You receive card by post (please supply a postal address – you also receive a Pdf version by email), link to podcast and access to 60 minute Zoom encounter.
Payment
When the workshop is run, we accept payment via Strip and Bank Transfer.
By Stripe (credit card)
By Bank Transfer
Please contact us to request bank transfer information for UK or International customers.
Corporate Purchases
Please contact us if you require a proforma invoice or any other form of information to complete a corporate or governmental Purchase Order.
Contact
If you have any questions then please email me a.somerville@acuity.design.