Accessibility for all
Acuity Design was founded to take the latest developments in sensory cognition research, digital design and advanced manufacturing into all sizes of organisation. Accessibility is a key part of sensory design – making places and information comprehensible by people, whatever their physical or cognitive capacities.
Previous Projects
Oxford University Museum of Natural History
Acuity Design has designed and delivered tactile maps and tactile diagrams to the Oxford University Museum of Natural History (OUMNH).
The tactile maps were created and tested in partnership with museum's expert user group of people with a range of physical impairments. The maps are available at the Information Desk at the main entrance and are high quality UV printed tactile booklets that visitors can use for the length of their visit.
The tactile diagrams are part of the "Sensing Evolution" exhibit. They are a range of simple drawings representing the animals on show with Braille text. They are made from steel to ensure low maintenance and long lifespan.
Imperial War Museum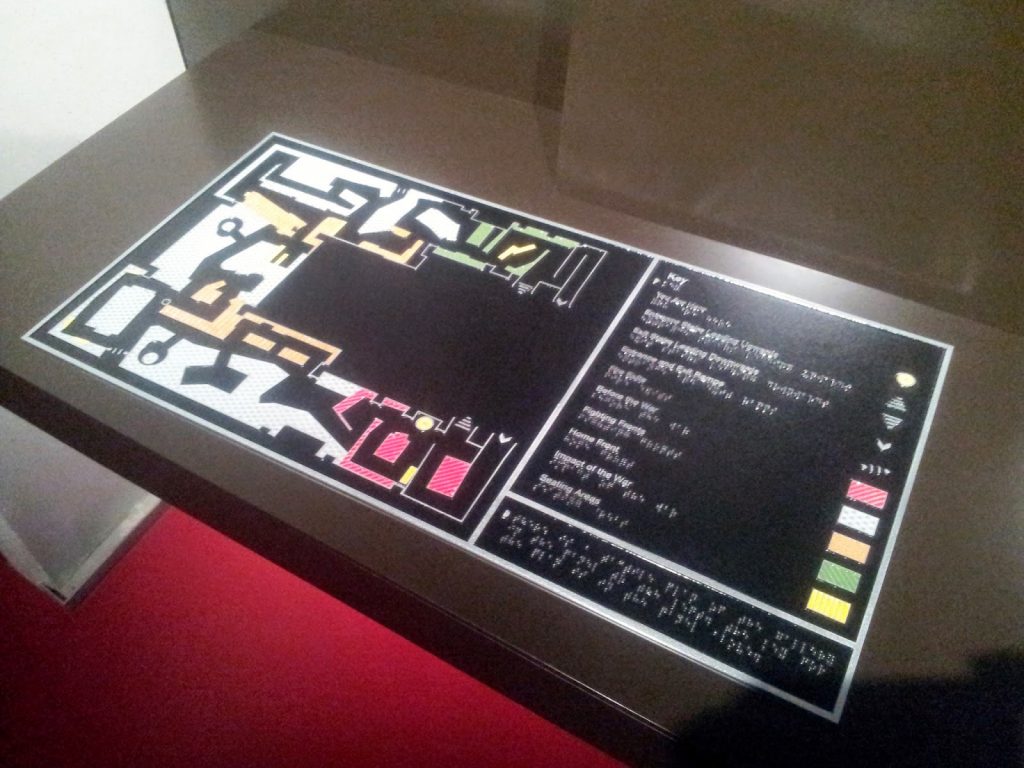 We were asked to advise on the creation of a tactile map for the World War One gallery of the Imperial War Museum in London.
We used site visits to both understand the clients needs (and what other accessibility work was being produced) and the user journeys through the gallery.
This research enabled us to lay out a tactile map design that was simple and informative.
Working with a user panel and digital tools, we tested map designs to ensure clarity and utility for the target group of blind and visually impaired visitors and anyone else who needed clear information, like people with learning disabilities.
The map was agreed with clients and manufactured in the UK out of metal. This means it will easily meet the 25 year lifespan requested by funders.
The whole project was completed within 2 months – on budget and on time.
Scottish Parliament
We designed and manufactured a range of materials for the Scottish Parliament for the Education and Visitor Services departments.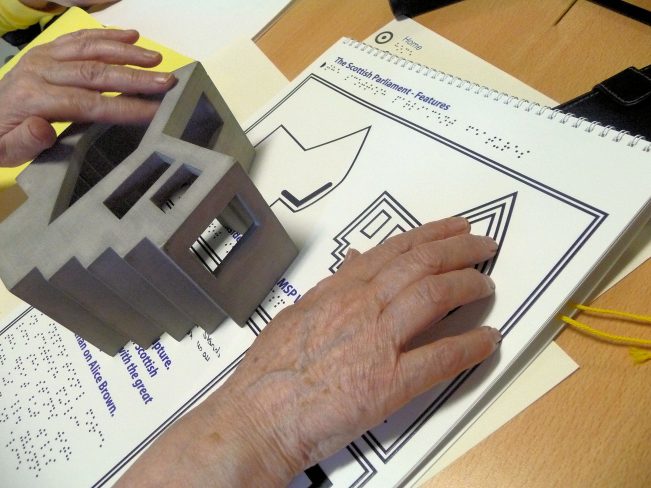 These include:
Tactile map booklets for visitors on the Parliamentary tour
Architectural models made with 3D modeling and printing
Tactile information panels in Entrance Hall
Full scale replicas of Scottish Parliament mace
Tactile interpretation panels of the modern art collection
All of these objects were designed and made with the latest technologies including:
3d scanning
3d printing
UV tactile printing