A new 4 hour chronodesign workshop about temporal information architecture and creativity
Workshop description
Question: how do meanings change as the things that humans create move thru time and change geographical place?
We start by discussing ancient ideas of horoscopes and new ideas of autonoetic consciousness. The workshop's main activity is building a 4D map of time/place (chronotopes) together to explore how art and artefacts weave thru time.
Question: how do individual and communal memories and histories of the past submerge and surface in the present and enable us to imagine and create diverse and divergent futures?
Finally, we share ideas of hope, design fictions and creative imaginaries.
Question: how we can create more by weaving the past, present and future together?
This is an experiential workshop to explore how we all feel and think about time and creativity.
Photos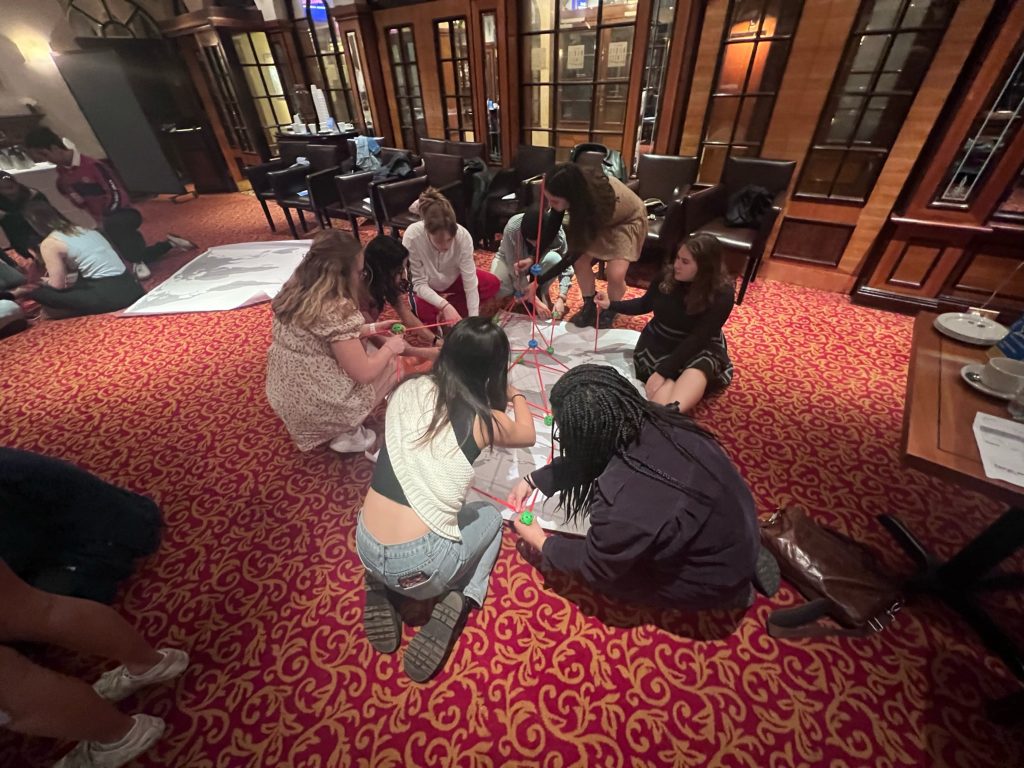 Booking
This workshop can be easily added to any conference that wants to explore how time affects information and design for us all. The themes and ideas can either be kept at a broad level (for mixed audiences) or tightened to specific topics (for specialist audiences).
For in-house training, the workshop can be customised to meet corporate purposes (in terms of strategic or project goals). This means adapting the content to align with internal language and anticipated needs.
Contact
Email Acuity Design using the Contact Form