23rd September at 9.00am or 8.00pm (London) for £30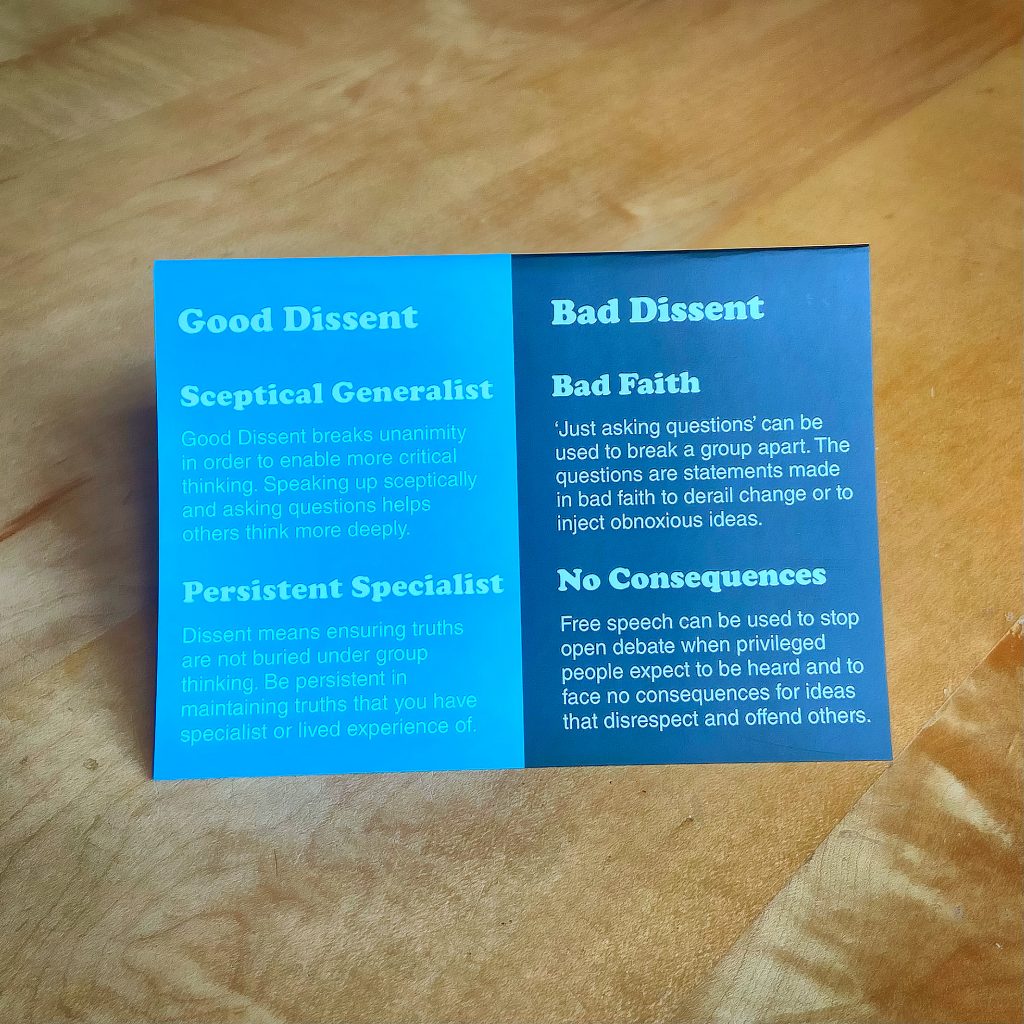 Good Dissent comes out of a series of 2020 workshops on developing tools to enable positive change in organisations. Rather than thinking of personal resilience as skill to survive institutional failings, the use of communal dissent to find small ways of creating ripples of both connection and change amongst people.
Using ideas from Charlan Nemeth and others, this workshop looks at positive dissent thru speaking up but also reflects on bad dissent and recognising how dissent and change are stopped by people with power and privilege.
Good Dissent – By Post, By Podcast, by Zoom for £30
23rd September, either 9am or 8pm (London)
Details, refunds and contact
The workshops are running in September 2021. Book early so as to have time to get the cards thru the post.
The 60 minute Zoom encounters are 9am (London) and 8pm (London).
The cost is £30 per workshop. This includes the workshop card sent to an address you provide, the download link for the podcast (with text version) and link to the Zoom encounter.
You can buy a single ticket for each workshop on each workshop page or a full series one on the main Workshop On A Card page
Refunds
Full refund if neither card nor podcast link has not been sent out. 66% refund if card has been sent out. 33% refund if card and podcast link have been sent out.
Contact
If you have any questions then please email me a.somerville@acuity.design.