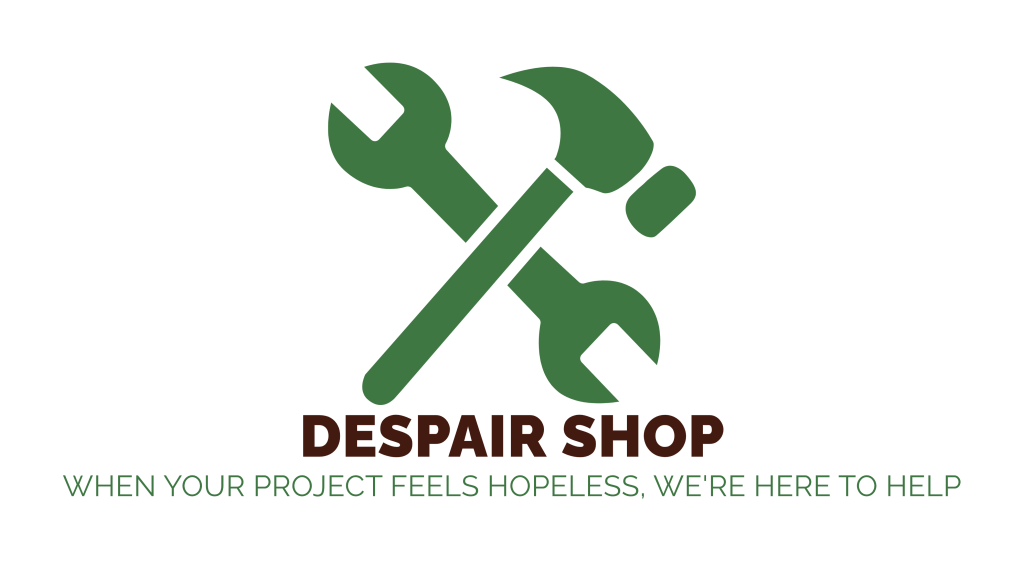 You chose this page because you feel that your project just won't end. It is easy to get trapped in development loops and iteration cycles. It is easy for roadmaps, written at the start of a project, to become useless as you move thru the project.
What DespairShop offers is simple interventions to help you pause, reflect and find new purpose and direction.
Workshops to find your way out
At Despair Shop, we offer 1/2 day to full day workshops that are specifically designed to help organisations like yours overcome obstacles and achieve their project goals.
Our approach is tailored to your unique needs, and we work closely with your team to develop a customised strategy that will work for you.
Our workshops are led by Alastair Somerville, an experienced facilitator with have a solid understanding of project management and a proven track record of success.
The workshops use a combination of techniques to help you break through barriers and achieve success.
Some of our workshop offerings include:
Agile Redirection: Learn how to adapt to changing circumstances and deliver high-quality projects on time and within budget. Using wayfinding techniques within your Agile framework to reset identities and roles of team members (Who they feel they are within the project and their value to it) and reframe design artefacts, like user research and protoypes (Where the team is within the project).
Design Thinking Reboot: Reimagine your project and create innovative solutions that meet your business objectives. Using both LeanUX and design thinking tools, to break out of iteration cycles and delivery traps and rediscover the project purpose and destination.
Contact us now
Ready to get started? Contact us today and let's work together to turn your project around.