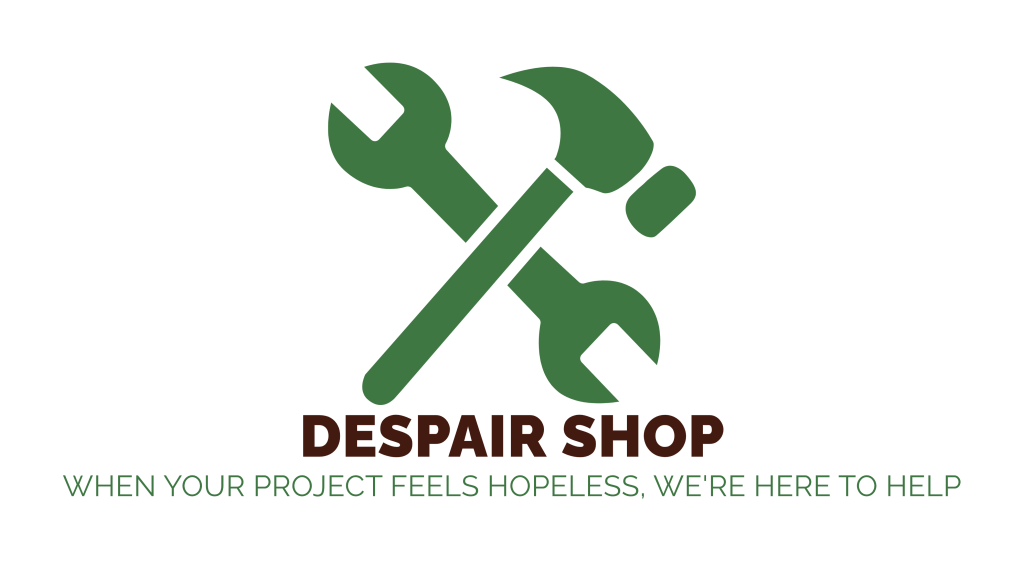 You chose this page because you feel that your project just won't start.
Many projects simply fail to happen. Good intents and meaningful outcomes are not resolved.
Despair, in these situations, is hope that is lost as people realise they do not know how to start out, who to work with and how to create a basic structure for getting from here to there, from hope to achievement.
What DespairShop offers is simple interventions to help you find your personal strengths, tell stories, build connections and find new purpose and direction with other people.
Workshops to find your way out
At Despair Shop, we offer 1/2 day to full day workshops that are specifically designed to help organisations like yours overcome obstacles and achieve their project goals.
Our approach is tailored to your unique needs, and we work closely with your team to develop a customised strategy that will work for you.
Our workshops are led by Alastair Somerville, an experienced facilitator with have a solid understanding of project management and a proven track record of success.
The workshops use a combination of techniques to help you break through barriers and achieve success.
Some of our workshop offerings include:
Agile Redirection: Learn how to adapt to changing circumstances and deliver high-quality projects on time and within budget. Using orientation, connection and storytelling tools to explore personal capactities, realise gaps and create connections with new people who have skills and capacities to set up a new project and move forward together.
Design Thinking Boot Camp: Reimagine your project and create innovative solutions that meet your objectives. Using both LeanUX and design thinking tools, to break thru and discover your shared project purpose and destination.
Contact us now
Ready to get started? Contact us today and let's work together to start your project.