16th September at 9.00am or 8.00pm (London) for £30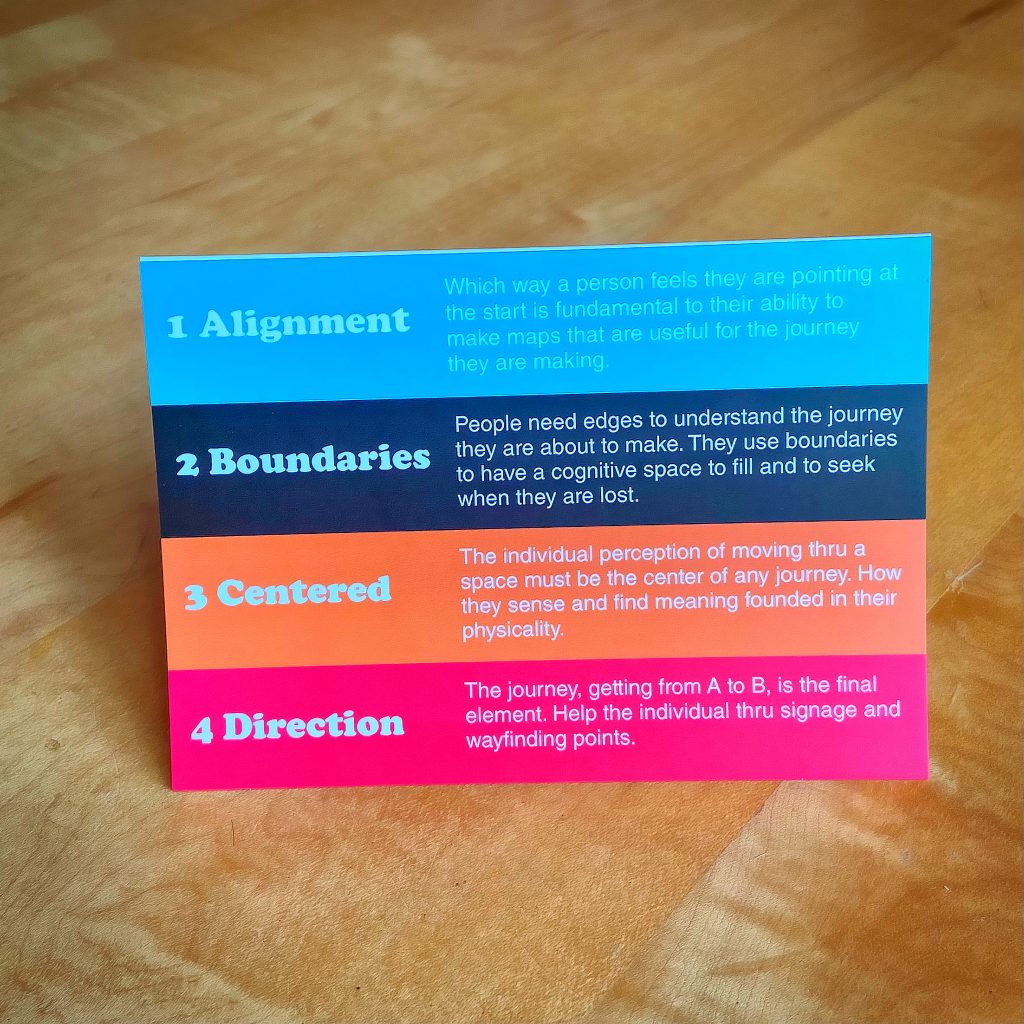 I do a lot of map-making and wayfinding work for museums and public spaces. How humans think about journeys and how they act during those journeys is hugely important. The ideas behind Wayfinding are important both in physical and digital places. How people plan, move and get lost needs understanding so as to provide the optimal information before and during their journey.
This workhop uses a simple ABCD form to talk about some new ideas from neuroscience and cognitive accessibility.
How people make maps is fundamental to more than journeys: it also helps frame how we learn.
Wayfinding – By Post, By Podcast, by Zoom for £30
16th September, either 9am or 8pm (London)
Details, refunds and contact
The workshops are running in September 2021. Book early so as to have time to get the cards thru the post.
The 60 minute Zoom encounters are 9am (London) and 8pm (London).
The cost is £30 per workshop. This includes the workshop card sent to an address you provide, the download link for the podcast (with text version) and link to the Zoom encounter.
You can buy a single ticket for each workshop on each workshop page or a full series one on the main Workshop On A Card page
Refunds
Full refund if neither card nor podcast link has not been sent out. 66% refund if card has been sent out. 33% refund if card and podcast link have been sent out.
Contact
If you have any questions then please email me a.somerville@acuity.design.