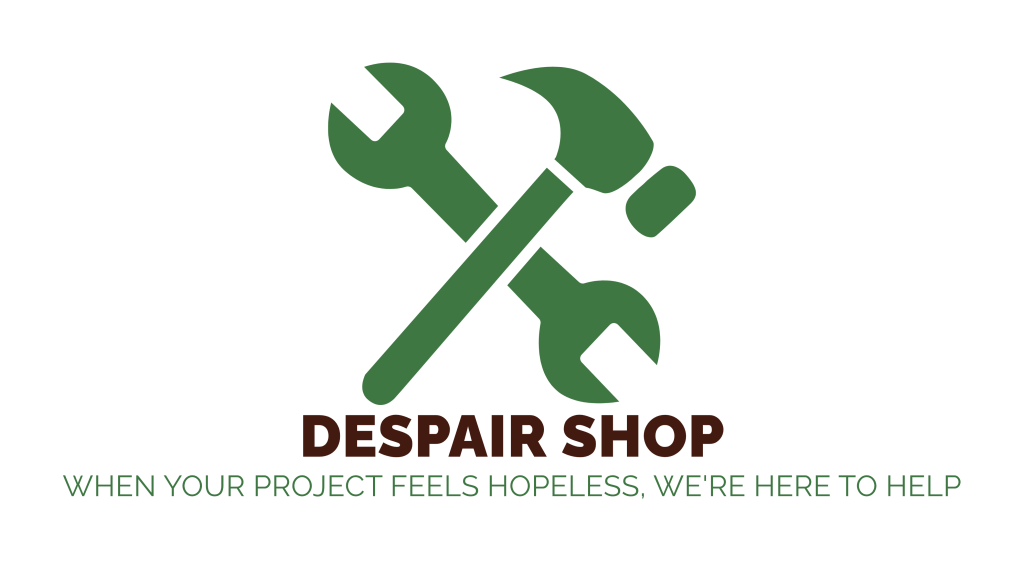 Have you lost hope in your project?
Welcome to Despair Shop!
Our service helps teams and organisations break through barriers and regain confidence in their project management abilities.
There are two types of project despair we help with
Our project won't end
Our project won't start
Both of these situations feel hopeless but for different reasons.
Recognising what you feel, personally and as a team, is the start. If you feel despair, then we can help.
Our Project won't end
Do you feel like your projects are going nowhere despite your best efforts?
Have you lost faith in the effectiveness of popular business tools like Agile, LeanUX, and Design Thinking?
If you answered YES to any of these questions, then you're not alone. Many businesses struggle with projects that seem hopeless and overwhelming.
Tools and processes can become traps. Teams get lost. Projects seems endless.
DespairShop can help.
Our Project won't start
There are many huge problems we are all aware of. The Climate Crisis for example.
Wanting to create change and wanting to start a project can be hard tho. Hope about the future can be blocked by the apparent vastness of the problems.
Systemic design tools, community building methods and storytelling skills can help. Build confidence, build connections, start a community, share purposes and start a new project journey.
DespairShop can help with these skills.